Foreign Rights
Dear colleagues,
Welcome to our foreign rights page. The titles presented below are all available for foreign languages editions. If you are interested in considering any of our books for translation, please do not hesitate to contact us. You can also download our latest Rights Catalogues.
Kind regards,
Geneviève Lagacé, Rights Manager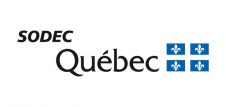 SODEC provides financial assistance for the translation of literary works written by Québec authors and published by Québec publishers. This program aims at providing visibility for Québec authors and literature throughout exportation and international rights markets.
Amount of funding
The request for funds must be submitted to SODEC by a Québec publisher. The subsidy granted may be up to 75% of the translator's fee and up to a total amount of CA$12,500.
To find out about eligibility criteria: https://sodec.gouv.qc.ca/wp-content/uploads/programme-aide-associations-organismes-mandat-collectif-juin-2023.pdf
or contact HMH's rights manager Geneviève Lagacé, at [email protected].

Canada Council for the Arts
The "translation" component of Arts Abroad funds the translation of Canadian dramatic works or literary works for international presentation or publication.
Types of writing covered by the funding
Translation funding is available for fiction and short stories, poetry, drama, graphic novels, children's and YA literature, and literary nonfiction.
Amount of funding
Up to 50% of translation costs and a maximum of CA$20,000 for each translation. Each applicant is eligible to receive up to two translation grants per year. Costs are calculated based on translation fees.
For more information : https://canadacouncil.ca/funding/grants/arts-abroad/translation, or contact Nicole Lavigne, Associate Program Officer, at [email protected]
To subscribe to the foreign rights newsletter, it's here!